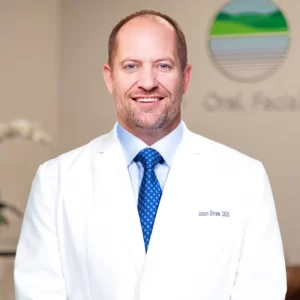 Growing up, Dr. Straw always participated in sports and, as a result, had his share of sports-related injuries. He underwent physical therapy and treatment frequently, which sparked his interest in the human body and how it functions. This inspired him to pursue a career in health care. He originally attended college for physical therapy but decided to switch paths and attend dental school with his best friend.
While in dental school, Dr. Straw became interested in oral surgery. To Dr. Straw, oral surgery is the perfect combination of art, dentistry and anatomy, as well as his interest in taking things apart and putting them back together.
Dr. Straw finds it rewarding to alleviate a patient's fear and restore their confidence. He wants patients to feel comfortable and takes the time needed to make sure they do not feel afraid or worried about treatment. Dr. Straw loves the art of oral surgery, and his special interests lie within orthognathic surgery and the challenge of complex procedures. As an oral surgeon who has undergone lower jaw surgery himself, he can relate to orthognathic surgery patients. As a patient, you can expect to be educated and feel prepared throughout treatment and rely on open communication from Dr. Straw and his staff.
Education and Residency
Dr. Straw earned a bachelor's degree in exercise physiology from Brigham Young University, where he played football and received the Western Athletic Academic Award for outstanding academic and athletic performance. He attended dental school at Virginia Commonwealth University School of Dentistry and graduated magna cum laude.
For his four-year oral surgery residency, Dr. Straw gained hands-on surgical experience at Loma Linda University Medical Center and affiliated hospitals. During this time, he was trained on how to safely administer anesthesia and sedation. He has participated in Mission of Mercy projects and cleft lip and palate reconstruction at the Craniofacial Specialty Clinic at Loma Linda University in San Bernardino, California.
Certifications and Affiliations
Dr. Straw maintains certification in advanced and basic cardiac life support and a California General Anesthesia license. He is board certified by the American Board of Oral and Maxillofacial Surgery (ABOMS), which holds surgeons to the highest standards of patient care, continuing education and knowledge in the field. In addition, Dr. Straw is a member of numerous professional organizations:
Hobbies and Interests
Dr. Straw loves spending time with his wife and eight children. He enjoys DIY and home improvement projects and admires the process of creation, taking something and making it better — both surgically and in other areas of life. Dr. Straw is also fluent in Spanish.
Meet Our Team
The surgical staff at True Oral, Facial & Dental Implant Surgery are oral and maxillofacial surgery assistant (OMSA) certified. They are trained to assist in the administration of IV sedation and monitor patients continuously during treatment. Each of them is dedicated to helping our oral surgeon provide you with outstanding oral surgical care in Placerville and El Dorado Hills, California. All staff members, including our administrative personnel, are CPR certified and well-versed in the surgical procedures we perform. To meet our team and schedule your appointment, contact our office.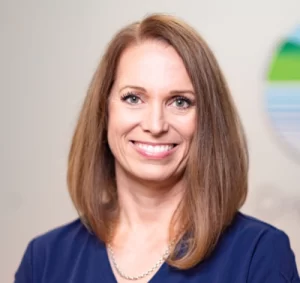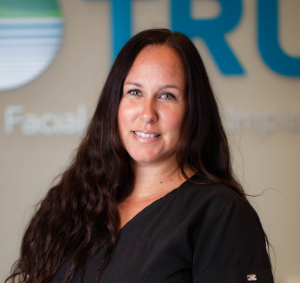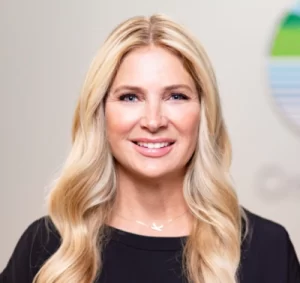 Karen
Director of Marketing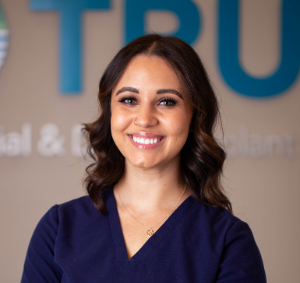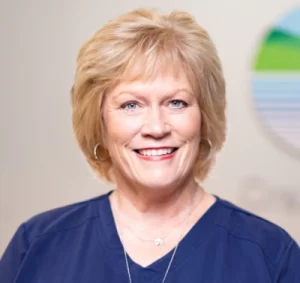 Diane
Insurance Coordinator