An impacted tooth means that it is stuck beneath the gum and cannot erupt into its proper place. The most commonly impacted teeth are wisdom teeth and canine teeth. Wisdom teeth are simply removed because they are not necessary for oral function. Canine teeth, however, are crucial for biting and tearing food, so it is important that they are in the proper position.
The maxillary cuspids, or canine teeth, usually come into place around age 13. They are the last of the front teeth to develop and help close the spaces between these teeth. When a canine tooth gets impacted, it is treated with an expose and bond procedure. This is a joint effort between your oral surgeon and orthodontist.
Exposing and Bonding
The sooner an impacted tooth is treated, the higher the chance for success. Be sure to attend checkups with your general dentist so they can track the development of your teeth. When an impacted tooth is noticed, treatment should begin right away. It is rare for an impacted canine to naturally erupt into its proper position on its own.
During treatment, Dr. Jason Straw will expose the impacted tooth and attach a gold chain to it, which your orthodontist will attach to braces. Gradually, the tooth is pulled into its proper place. The goal of this treatment is to help the impacted tooth erupt, not extract it.
The success rate of this procedure is very high in younger patients when there is space for the eruption and the tooth has just developed. If an impacted canine tooth is left untreated, it fuses in that position and cannot properly erupt. Adult patients with an impacted tooth can have the tooth extracted and replaced with a dental implant.
Treat an Impacted Tooth in Placerville and El Dorado Hills, California
Dr. Straw will design a custom treatment plan based on your needs. Our staff will walk you through every step of your treatment, and we want you to have an enjoyable experience while in our care. For treatment of an impacted tooth at any age, please contact our office to schedule an appointment at True Oral, Facial & Dental Implant Surgery with our oral surgeon.
Hear From Patients
Meet Carol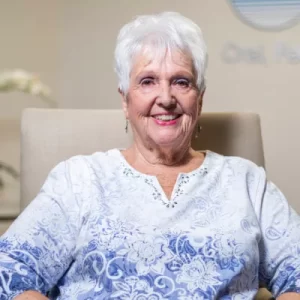 October 2020
Carol's Story
Carol found the office atmosphere to be pleasant and the staff to be wonderful.
"Hi, my name is Carol, and I'm from Placerville. I came to True Oral Surgery for dental implants. The atmosphere here is very pleasant. This staff is so kind and will do everything for you. Dr. Straw is just a very gentle man, and he's very caring. He's always done such an amazing job with my dental implants. I'm very happy that I've had my implants done here. My recovery has always gone well. If you live in Camino and need implants, you should definitely come to see Dr. Straw."
Meet Chris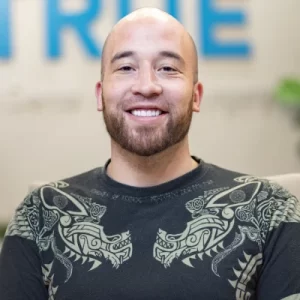 September 2021
Chris' Story
Due to a rare condition, Chris was missing many adult teeth. Dr. Straw used dental implants to restore Chris' smile, and now he smiles with confidence all the time!
"Hi, I'm Chris, and I'm from Sacramento, and I came to True Oral Surgery to get dental implants. Coming into this practice, I was very impressed with the professionalism and the friendliness of the staff, but most of all, you could really tell that everybody there really cared about you. Dr. Straw is a really great guy, and he made me feel like I was one of his friends. [The] procedures were definitely successful, and the recovery went very well. I was born with a rare condition where I was missing 17 permanent teeth, and the implants made it possible for me to have a full smile. I'm smiling all the time now, and this life-changing experience is all thanks to Dr. Straw and his team."
Meet Catherine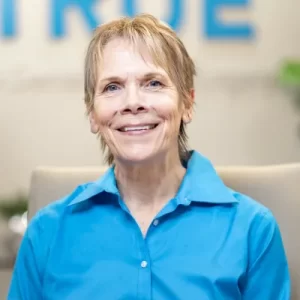 December 2021
Catherine's Story
Dr. Straw and his team walked Catherine through every step of her treatment. After receiving dental implants, Catherine smiled for the first time in two years.
"Hi, my name is Catherine, and I'm from Sacramento. I came to True Oral Surgery to get some dental implants. When I first walked into True Oral Surgery, I felt very comforting. It felt like I was walking into my home. Dr. Straw was so precise and so patient in explaining the procedure to me. The procedure was very successful, and I'm very happy with the results. The team called to check up on me and made sure I was on top of all my appointments, as well as follow up after my procedure. The overall experience was great. I am confident when I smile, and I've smiled for the first time in two years. To my friends in Placerville that need oral surgery, I highly recommend True Oral Surgery."
Meet Joshua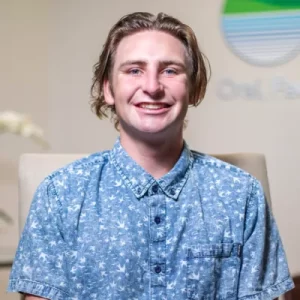 October 2020
Joshua's Story
Joshua found the office to be very professional and welcoming.
"Hi, my name is Joshua, and I'm from El Dorado Hills, and I came to True Oral Surgery to get my wisdom teeth removed. The practice here is very professional and organized. The doctor here put my mind at ease and worked to give me an amazing smile. The staff here are lively and fun. Made me very comfortable. The procedure went great. I was in and out in no time. It was a major success! My overall experience here was outstanding. I'm so happy I got my procedure done here at True Oral Surgery."