Orthognathic surgery, also known as jaw surgery, is necessary when the top and bottom jaws do not correctly meet or the teeth do not fit properly within the jaw. This treatment combines the efforts of our oral surgeon and an orthodontist to ensure the teeth achieve and maintain proper alignment while the jaws heal. Once treatment is finished, patients can enjoy a properly functioning jaw and bite as well as an improved appearance with more symmetrical facial structures.
Corrective jaw surgery is a life-changing procedure, and oral surgeons such as Dr. Jason Straw and our team are uniquely qualified to reconstruct the jaws and ensure they heal properly. Orthodontics alone can correct bite problems, but an oral surgeon is needed when the jaws need to be repositioned.
Benefits of Orthognathic Surgery
Jaw surgery provides many benefits to the patient, including:
Properly bite, chew, eat and speak
Improve breathing ability
Relief from facial pain
Treat TMJ disorders
Treat facial trauma
Create a more symmetrical facial appearance
Do I Need Corrective Jaw Surgery?
Patients require orthognathic surgery for a number of reasons, including traumatic injuries, birth deformities or developmental issues. If you are experiencing any of these symptoms, we encourage you to contact our office to schedule an appointment:
Difficulty biting, chewing or swallowing
Facial pain or pain caused by a TMJ disorder
Speech problems
Receding or protruding jaw
Breathing problems
Trust the Jaw Surgery Experts in Placerville and El Dorado Hills, California
Our oral surgeon and team are experts in managing orthognathic surgery cases. Dr. Jason Straw is board certified and has participated in many outreach programs to provide reconstructive surgery to those in need.
Our practice is equipped with digitally guided and 3D imaging technology to create a precise approach to your treatment. By combining detailed images and surgical guidance, we can show you how your bite will improve and even generate how you will look after surgery.
As with every treatment, we want you to feel as comfortable and informed as possible. Please feel free to contact True Oral, Facial & Dental Implant Surgery. Our staff is here to answer any questions, and we will outline the details of your treatment during consultation.
Hear From Patients
Meet Holly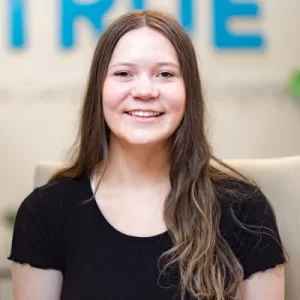 Corrective Jaw Surgery
January 2022
Holly's Story
Holly felt like she could ask Dr. Straw any question at any time. After jaw surgery, she has much more confidence and is always smiling.
"Hi, my name is Holly, and I'm from Pollock Pines. I came to True Oral Surgery for orthognathic surgery. Everybody here, staff and Dr. Straw, cares about the patients and what they're doing. Dr. Straw is the best. He made me feel super comfortable every step of my journey. From [the] first meeting to post recovery, I felt like I could ask him anything, anytime. The staff made me super comfortable. They made me feel super welcome here. My procedures and my recovery were super fast and easy, and I am so grateful for that. This procedure has given me so much more confidence, and I love to smile now. My overall experience here was absolutely amazing. Thanks to True Oral Surgery, I'm always smiling."
Meet Joel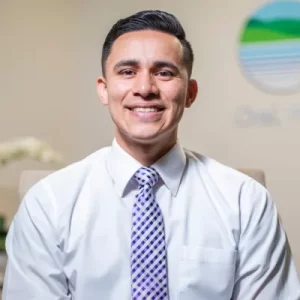 October 2020
Joel's Story
Joel found everyone at the practice to be welcoming and respectful.
"Hi, my name is Joel, and I'm from Salt Lake City, Utah, and I came to True Oral Surgery to get orthognathic surgery. The practice here is very modern; the people here are amazing, and they treat you with respect, and they take care of the needs that you have. I not only view Dr. Straw as my doctor but as a partner throughout this journey. He closely monitored my progress, always asking how I was doing. The procedure was successful, and recovery time was much quicker than I had anticipated. I love my new smile! I would highly recommend Dr. Straw. He has changed my life, and he can change your life too."
Meet Cameron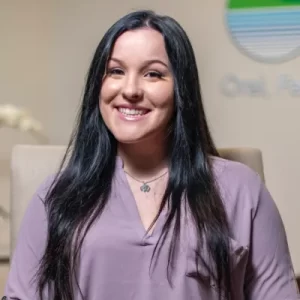 October 2020
Cameron's Story
Cameron loved that the staff talked her through the whole experience.
"Hi, I'm Cameron, and I'm from El Dorado Hills. I came to True Oral Surgery for orthognathic surgery. The doctor here talked me through everything and really put my mind at ease. The staff here was so welcoming; they made sure I felt safe and that I was taken care of. After having this surgery, my life has changed drastically. I've been waiting for the surgery for years, and I am more than happy with my smile, and I've never been more confident than I am now. I had such a great experience here, and I highly recommend True Oral Surgery."
Meet Brittany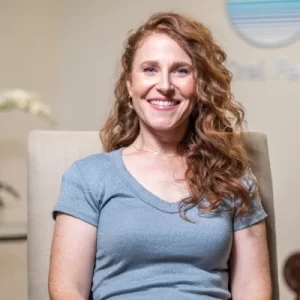 Tooth Extraction
October 2020
Brittany's Story
Brittany found the office to be very calm and felt they were there for her every step of the way.
"Hi, my name is Brittany, and I'm from Cameron Park, California, and I came to True Oral Surgery to get a tooth extraction and a bone graft. The atmosphere here is very calm, and I felt like someone was with me every step of the way. Dr. Straw and his staff took great care of me, and it was all honestly a piece of cake. Having the procedure done really gave me a lot of peace of mind and helped me to know that I would have a great smile for the rest of my life. To my friends and family that are in Cameron Park, I would highly recommend True Oral Surgery. The level of experience and quality that you'll get here really is amazing."