A facial injury can occur as a result of a vehicle incident, a mishap in the workplace, domestic violence or impacts during sports. Oral and maxillofacial surgeons are trained to repair facial injuries and are well versed in emergency care. Many oral surgeons are on call at local emergency rooms to respond to cases that require urgent care.
Different Types of Facial Trauma
A facial trauma involves any type of injury that impacts your ability to speak, eat or breathe. Treatment does not have to be for life-threatening cases only and can be performed for aesthetic reasons, like to improve facial symmetry. Facial trauma includes:
Avulsed, or knocked-out, teeth
Facial or intraoral cuts or lacerations
Fractured or broken facial bones (cheek, nose or eye socket)
Fractured jaw (upper or lower)
Treatment for Facial Trauma in Placerville and El Dorado Hills, California
If you are experiencing an emergency, please go to the nearest emergency room and receive care from the oral surgeon on call.
Dr. Jason Straw will use digital scans to create 3D images of your facial structures. The duration of treatment will depend on the severity of your injuries and the number of appointments needed. Remember that the goal of this treatment is to ensure that all of the facial structures heal properly and return to their full functionality.
We will use sutures to treat soft tissue injuries and small plates or screws for bone injuries. This treatment is accomplished in a thorough and predictable manner, and we will make the fewest incisions possible to lessen the chance of scarring. Any necessary incisions will be small and strategically placed so that the possible scar is hidden.
If an adult tooth is knocked out, place it into whole milk and contact an oral surgeon. The sooner the tooth is reinserted, the better the chance it will survive. Do not wipe the tooth off, and be sure hold it by the crown, not the root. If saving the tooth is not possible, we are happy to discuss replacement options, such as dental implants, to restore your smile.
If you are living with the results of a facial trauma in Placerville or El Dorado Hills, California, and would like to meet with our oral surgeon, please contact True Oral, Facial & Dental Implant Surgery.
Hear From Patients
Meet Joshua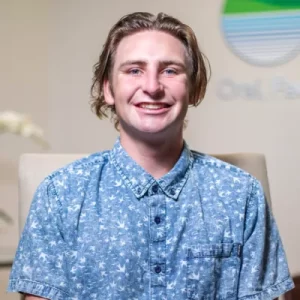 October 2020
Joshua's Story
Joshua found the office to be very professional and welcoming.
"Hi, my name is Joshua, and I'm from El Dorado Hills, and I came to True Oral Surgery to get my wisdom teeth removed. The practice here is very professional and organized. The doctor here put my mind at ease and worked to give me an amazing smile. The staff here are lively and fun. Made me very comfortable. The procedure went great. I was in and out in no time. It was a major success! My overall experience here was outstanding. I'm so happy I got my procedure done here at True Oral Surgery."
Meet Justin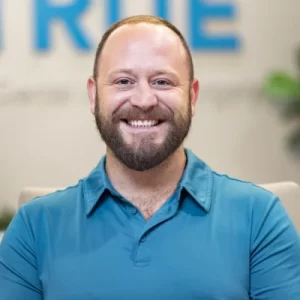 November 2021
Justin's Story
Justin felt comfortable throughout the entire process thanks to the helpful and friendly team. He knew he was in exceptional hands and that his smile had a bright future.
"Hi, my name is Justin. I live in Somerset, and I came to True Oral Surgery to get an extraction and a bone graft. Walking into True Oral Surgery, I knew that my future in my smile was guaranteed. I really enjoyed the atmosphere coming into this practice. Dr. Straw made me comfortable with the entire process. The team here at True Oral Surgery makes you feel great to be here, and you feel truly special. I knew I was in exceptional hands here. The procedure went great, and I was followed up by the team several times to make sure that the recovery process went great. My overall experience was fabulous from the get-go. To all my friends in Diamond Springs that need oral surgery, I highly recommend Dr. Straw and his team."
Meet Vivian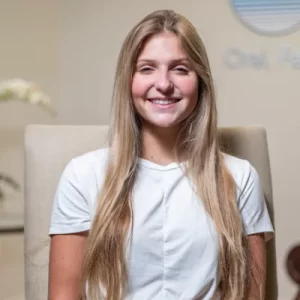 October 2020
Vivian's Story
Dr. Straw helped Vivian to feel confident in the procedure.
"Hi, my name is Vivian. I'm from El Dorado Hills, and I came to True Oral Surgery to get my wisdom teeth removed. I would describe this practice as very professional; it was really nice the entire time. Dr. Straw made me feel very confident in the procedure. The staff here is super friendly, and they always made sure I was comfortable. The procedure went very well, and the recovery was so easy. I'm very happy I chose to get my wisdom teeth done at True Oral Surgery because the entire experience, as a whole, was awesome. To my friends in Cameron Park and Diamond Springs who need their wisdom teeth removed, I highly recommend Dr. Straw."
Meet Joel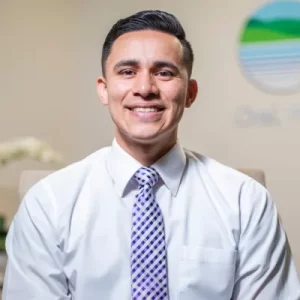 Corrective Jaw Surgery
October 2020
Joel's Story
Joel found everyone at the practice to be welcoming and respectful.
"Hi, my name is Joel, and I'm from Salt Lake City, Utah, and I came to True Oral Surgery to get orthognathic surgery. The practice here is very modern; the people here are amazing, and they treat you with respect, and they take care of the needs that you have. I not only view Dr. Straw as my doctor but as a partner throughout this journey. He closely monitored my progress, always asking how I was doing. The procedure was successful, and recovery time was much quicker than I had anticipated. I love my new smile! I would highly recommend Dr. Straw. He has changed my life, and he can change your life too."