As dental professionals, it is our goal to save a natural tooth whenever possible. Sometimes, a tooth is too badly damaged or decayed and the only option left is to remove it. Having a tooth extracted is a common procedure, and many patients choose to restore the missing tooth with a dental implant. Dental implants allow you to regain the complete appearance and functionality of a natural tooth.
Why Should a Tooth Be Removed?
If a tooth is decayed, it can become infected. This poses a risk to your gums, nearby teeth and jawbone. Damaged teeth can be painful, especially if the dental pulp is exposed. Extracting a tooth can protect the health of the nearby teeth and gums, and replacing it with a dental implant can keep the jawbone healthy. Reasons for removing a tooth can include:
Dental overcrowding, or having too many teeth
Failed restorative work from the past
Irreparable damage
Impaction, or when a tooth is trapped beneath the gums
Severe infection or decay
To prepare for dental implants or full-arch restoration
The Tooth Extraction Process
Our oral surgeon, Dr. Jason Straw, and our team offer tooth extractions in Placerville and El Dorado Hills, California. Simple tooth extractions can often be performed on the same day as consultation. You may require multiple appointments if you have a complex medical history or require more complex treatment.
We will use a local anesthetic to numb the area. You may experience pressure during the extraction, but the anesthesia prevents you from feeling pain. Our office provides instructions for you to follow after your extraction to ensure the wound heals properly. If you have questions during recovery, please contact True Oral, Facial & Dental Implant Surgery.
Hear From Patients
Meet Michael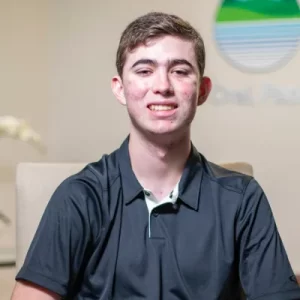 October 2020
Michael's Story
Michael found Dr. Straw to be effortless at his job.
"Hi, my name is Michael, and I'm from Cameron Park. I came to True Oral Surgery for extractions. The practice here is warm and inviting. Dr. Straw is very professional in his line of work. He makes it feel like it's effortless. He gets the job done — he's a pro. The staff here are very welcoming. They're very polite; they make you feel at home, and I like that a lot about this office. My extractions were very well done, and overall, they were a success. My overall experience here was professional, precise and great. To my friends and family in El Dorado County, I highly recommend True Oral Surgery."
Meet Brittany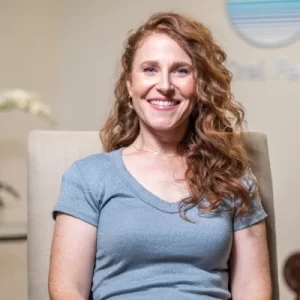 October 2020
Brittany's Story
Brittany found the office to be very calm and felt they were there for her every step of the way.
"Hi, my name is Brittany, and I'm from Cameron Park, California, and I came to True Oral Surgery to get a tooth extraction and a bone graft. The atmosphere here is very calm, and I felt like someone was with me every step of the way. Dr. Straw and his staff took great care of me, and it was all honestly a piece of cake. Having the procedure done really gave me a lot of peace of mind and helped me to know that I would have a great smile for the rest of my life. To my friends and family that are in Cameron Park, I would highly recommend True Oral Surgery. The level of experience and quality that you'll get here really is amazing."
Meet Justin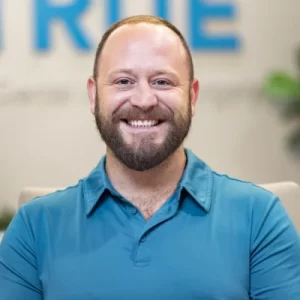 November 2021
Justin's Story
Justin felt comfortable throughout the entire process thanks to the helpful and friendly team. He knew he was in exceptional hands and that his smile had a bright future.
"Hi, my name is Justin. I live in Somerset, and I came to True Oral Surgery to get an extraction and a bone graft. Walking into True Oral Surgery, I knew that my future in my smile was guaranteed. I really enjoyed the atmosphere coming into this practice. Dr. Straw made me comfortable with the entire process. The team here at True Oral Surgery makes you feel great to be here, and you feel truly special. I knew I was in exceptional hands here. The procedure went great, and I was followed up by the team several times to make sure that the recovery process went great. My overall experience was fabulous from the get-go. To all my friends in Diamond Springs that need oral surgery, I highly recommend Dr. Straw and his team."
Meet Cameron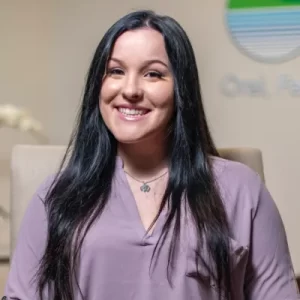 October 2020
Cameron's Story
Cameron loved that the staff talked her through the whole experience.
"Hi, I'm Cameron, and I'm from El Dorado Hills. I came to True Oral Surgery for orthognathic surgery. The doctor here talked me through everything and really put my mind at ease. The staff here was so welcoming; they made sure I felt safe and that I was taken care of. After having this surgery, my life has changed drastically. I've been waiting for the surgery for years, and I am more than happy with my smile, and I've never been more confident than I am now. I had such a great experience here, and I highly recommend True Oral Surgery."